Coaches
Theo Georgitsis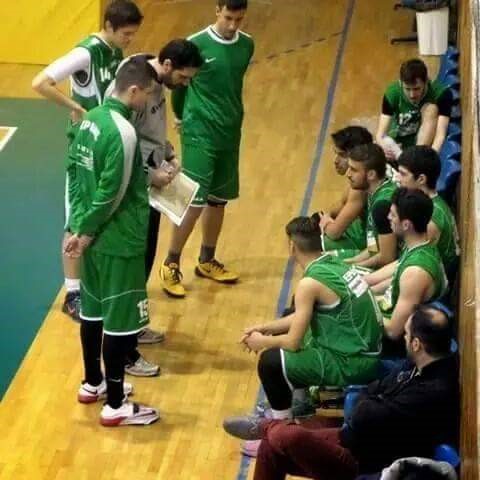 My name is Theodoros Georgitsis I was born and raised in Greece. I started playing basketball in a local club of my hometown that selected me from my school in Year 7.
Professional Career: Made my first contract in 1998 and played in a professional level until 2015 in more than a few prestigious clubs in Greece such as PAOK Thessaloniki, Kolossos Rhodes, Apollon Patras and more. In my career I have been nominated Best 6th man of the League in 2002 and 2003, best Power Forward in the League in 2007, 2008 and 2010 and won 3 National titles (1999, 2001, 2003).
National Team: Representing my country I have won the 4th place in Moscow's Olympic Youth Games and the 3rd place (Bronze Medal) in the European Championship in Zadar with the National Basketball team of Greece.
School life: In Year 10 my school won the Greek Championship and represented Greece in the International School Championship in Jerusalem that takes place every 2 years. In that tournament my school got the 1st place in world, being undefeated for 30 games. In yr 11 my school won Greek championship once more being the only school being undefeated for 45 games!
Coaching: I started coaching in young age, always involved in my club's Academies, basketball camps and the development of young players. Coaching the U16 group of Hermes Lagada we got the 2nd place (silver medal) in North Greece and with the U18 group we got 2nd place in Greece in 2014. Many of those young players are playing in a professional level now. Currently I am teaching PE in Chadwell Heath Academy and I am coaching the U14 and U16 groups of Barking and Dagenham Thunder.
Marlan Henry
Marlan Henry has 25 years of experience playing and coaching basketball. He is currently a basketball development and skills coach at Chadwell Heath Academy, with a winning history that includes borough champions, London Youth Games, and ranking 4th in the country at the U16 level. Mr. Henry began his coaching career at the age of 16. He is the founder of a local basketball club in Barking and Dagenham, which has served the community for 12 years.
Mr. Henry has played basketball at several levels with a professional career in England Basketball and British Basketball League. At the amateur level, he played for Newham Youngblood, East London Royals before attending one of the first basketball academies, Middlesborough College Academy. At Middlesborough, where he was coached by and competed against the best in the country, Mr. Henry learned the importance of hard work and determination. As a result, he received a full scholarship to Marshalltown CC, Iowa USA.
Born and raised in St Lucia, Mr. Henry was introduced to basketball when he moved to London and developed his love for the sport through participation in the Orlando Magic basketball camp every summer.