Welcome to


Chadwell Heath Academy
I am delighted to be able to write to you as the new Head Teacher of Chadwell Heath Academy. I feel extremely honoured and privileged to be able to serve the community. I intend to ensure the school is revitalised in its drive to ensure positive outcomes in all areas and that students achieve beyond our expectations becoming beacons in the local community.
I have 14 years of rich Leadership experience in education holding positions in a variety of settings including Inner London schools. Throughout my career I have had significant impact on curriculum, pedagogy and pastoral care ensuring students grow both personally and academically, becoming a force of positivity in the local community. It has long been my vocation to facilitate parents in the upbringing of their children, preparing them for modern life with both the skills, commitment and resilience to succeed. It is to this service which I enter with great enthusiasm and I look forward to a positive and productive relationship.
Read More
The


Sixth Form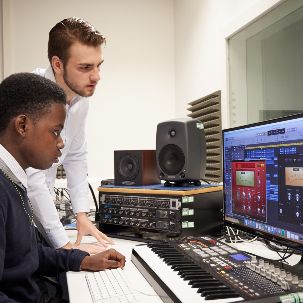 We are a popular, oversubscribed, comprehensive sixth form, judged to be outstanding by OFSTED. We offer a wide combination of courses, including AS, A-level, BTEC, CTEC and GCSE. As part of our comprehensive ethos, we have entry criteria that are lower than many other schools. Our progress and attainment figures for individual students, when measured against their starting points, are consistently excellent. In addition, we regularly produce higher numbers of top grades than national figures suggest we should. 90% of year 11 stay on to year 12, and our retention rate at A Level is 98% compared to the national figure of 96%.
Learn More
Leavers' Desinations