Students visit Oxford for Model UN debate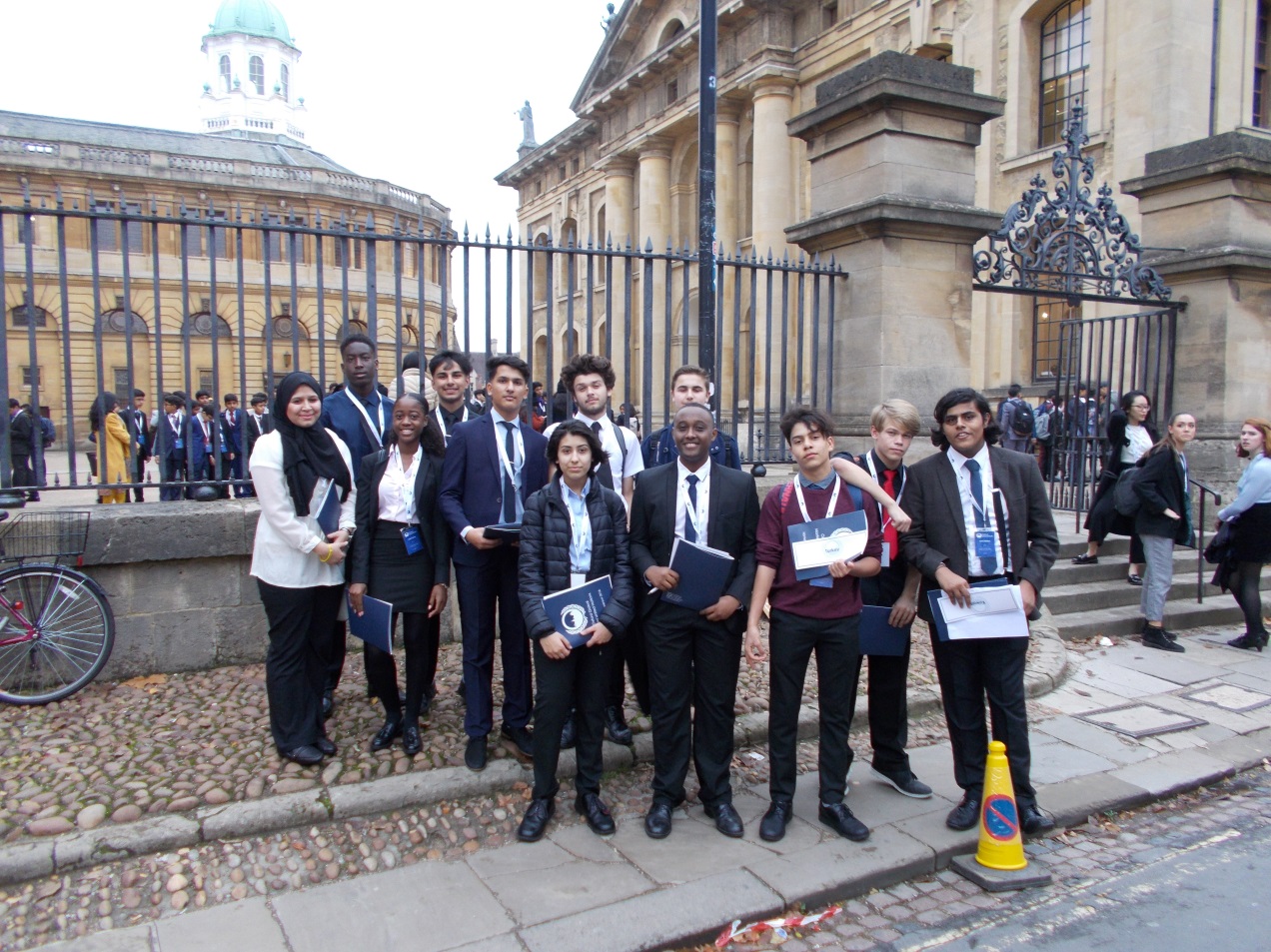 Year 11 pupils from the Model United Nations Debate Club recently took a weekend trip to the University of Oxford, when there they engaged with a Model United Nations Debate.
With a jam packed schedule they debated international issues such as: Promoting access to higher education in developing countries; preventing sexual violence against women; water as the new oil; trade wars and trade pacts; tackling child trafficking in East Africa; giving Syrian children a childhood; date and privacy; governance of the internet, and many more.
Model United Nations works to engaged young people with serious issues in our international political world. In a very prestige environment the pupils performed fantastically. They won a total of five awards at the Closing Ceremony, which was held at Oxford Town Hall, including: Sophia Mirza; Best Delegate and Most Likely to be in the Real UN, Maryam Khan; An Honourable Mention, Callum White; Funniest Delegate, and Amanpreet Bahi; Most Far Fetch Resolution Ideas.
In addition to their fantastic debating skills they also met many international students from countries such as; Pakistan, India, Nepal, Greece, USA, Canada, Germany and many more, and made some great connections with their chairs who were Oxford students. It was a fantastic weekend, thoroughly enjoyed by all involved, and we are so proud of every student who took part!
Congratulations everyone, well done to: Jovan Sindhar, Chelsea Mathe, Matthew Thurston, Haytham Shah, Lawson Merry, Eishvir Sall, Abdulmajid Maani and Lyrics Uwas.